It all comes down to the convenience of touch now, doesn't it?
Recently, (towards the end of last month) local mobile operator Dialog Axiata, local NFC payment enthusiast Orik Payment Solutions and Netherlands based NXP Semiconductors collaborated to provide contactless payments and transport ticketing to 20.6 million commuters. (That is from our present population of 20.33 million.)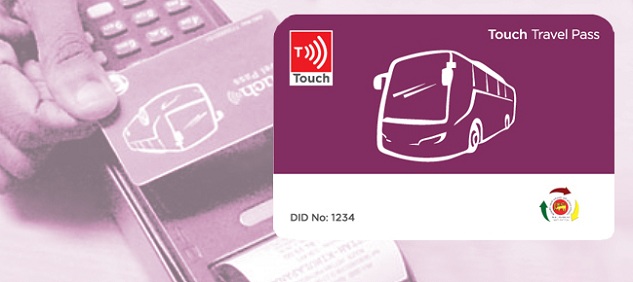 The system was initially implemented in Colombo last June and it must have picked up well, for the solution is to reach out to the whole of Sri Lanka within the year.
So Dialog comes in with eZ Cash and is reported to (soon) have 14,000 recharge centres across 12,000 retailers accepting eZ NFC Payments. But how many of us have NFC enabled phones, I'm not too sure. 
What is the 'TOUCH Travel Card'?
In short it is a contactless smart card. To explain further, this means you don't need to come in contact with the bus conductor who will never give you change money. Furthermore, this also means that through contactless electronic ticketing, public transport is bound to be more efficient and hopefully, stop less at bus halts and trains to arrive on time.
But it doesn't stop there.
Soon, the smart card could also be used as a payment method in shops and taxis. All the passenger needs is the smart card and the vendor or taxi driver, the device or the reader.
However, being a frequent tuk-tuk-er, I'm not entirely too rosy about the whole idea. We already see rigged tuk metres that sky rocket from LKR 50 to 57 and then to 60 something just when you turn to look at your face in the side mirror. It would only be soon enough that someone finds his or her way around this but hey, it's a new thing for Sri Lanka and it's only right that we be at least a little excited about it. 
One of the biggest events in eSports history is only 10 hours away!The Gameladders Dota 2 League has partnered with Valve and Hutch Sri Lanka to bring the last, nail-biting match live to the Red Fort Cafe on Elvitigala Mawatha (that's near the TRCSL building). It's called the Pubstomp. If you're shaking your head in confusion, […]
In an attempt to streamline the passport issuing process, the government plans to implement a new biometric passport project led by the International Organization for Migration. The project is (unsurprisingly) supported by the Australian government. But how does a biometric passport work, and how good is it in practice? We take a look inside.
There're some surprisingly high-end audio brands around Colombo these days – from brands that have entrenched themselves in Sri Lanka (like Yamaha) to slightly lesser-known audiophile gear from Boston Acoustics and AKG. Joining those ranks is Focal Audio, a French brand we hadn't ever seen here until Redline Technologies set up a couple of demo units. […]